Now we are no actors ourselves but some of the roles that some of our favorite stars take at times leave us wondering why? Like were you that hard up that you couldn't just slide the script along to someone else. We're taking look at five actors who should've passed on their controversial roles. Let us know below if you agree or disagree with our selection.
Alexandra Shipp as Aaliyah in Aaliyah: The Princess of R&B
If you know her family is not involved, maybe you should not do the controversial role. If the original actress cast (Zendaya) ended up passing on the role, maybe you should've followed suit. But in this case, Shipp did not take that as a warning and went through with this disastrous of a biopic.
https://www.youtube.com/watch?v=W3EWygLE_No
Zoe Saldana as Nina Simone
When you have to darken your skin, put on an afro wig and widen your nose, you definitely fall in the guise of one of the many actors who should've passed on their controversial roles. Nina Simone deserved more respect because of her legacy than what she got.
https://www.youtube.com/watch?v=4wAbDCPakHk
Flex Washington as Michael Jackson
I've heard of blackface but doing whiteface is a new trend I hope doesn't take off. Flex Washington should've slid that script in the trash because to this day it seems like parody film instead of a real biopic about Michael Jackson.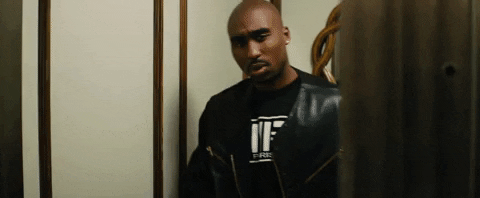 Demetrius Shipp Jr. as Tupac in All Eyes on Me
Shipp Jr. may look like Tupac Shakur but that's about the only good thing about the film. Even though Shipp had good intentions, but the film itself was so terrible that he should've stepped away after reading the script.
Kat Graham as Jada Pinkett Smith in All Eyes on Me
All Eyez on Me may have been bad in all accounts but at least they got one thing right with casting Shipp Jr. as Tupac. He did a good job trying to look like and act like the late rapper. However, Kat Graham is another story. We could get past the idea that she doesn't look like Jada Pinkett Smith, if and only if she killed it with her acting. But she in fact, did not.

Halle Berry as Catwoman
When you receive an Oscars, especially when black, your movie roles should get better, not worse. But when it came to Halle Berry in Catwoman, that was definitely not the case.