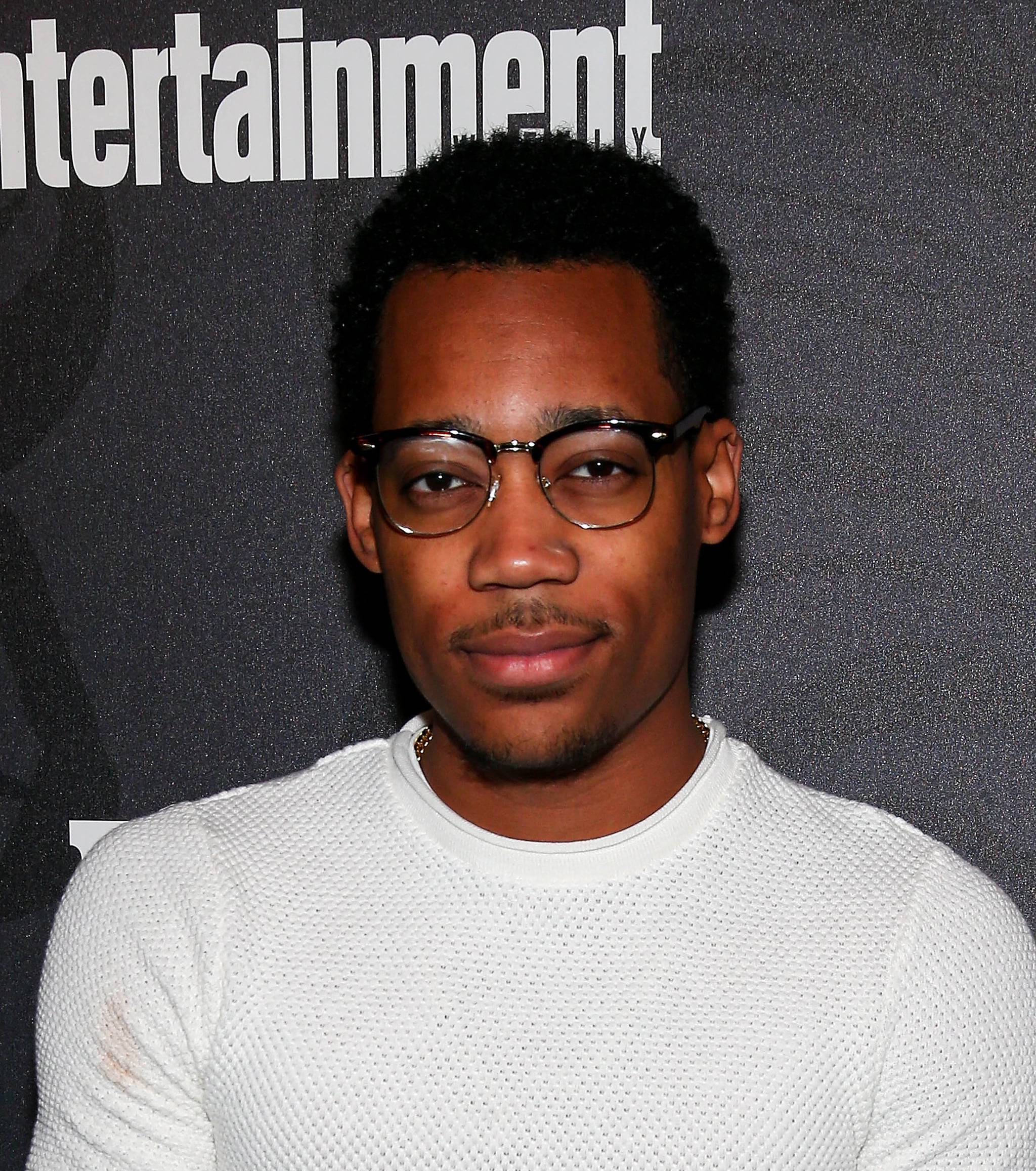 Tyler James Williams
Born: Oct 9, 1992
Starred In:  Everybody Hates Chris, Little Bill, Dear White People, Detroit, The Wedding Year, Let it Shine, and more.

Jharrel Jerome
Born: Oct 9, 1997
Starred In:  When They See Us, All Rise, Moonlight, Selah and the Spades, First Match, and more.

Cocoa Brown
Born: Oct 9, 1972
Starred In: 911, The Single Moms Club, Ted 2, The People vs. O.J. Simpson, and more

Jarod Joseph
Born: Oct 9, 1985
Starred In: The 100, Fringe, Taken From Me: The Tiffany Rubin Story, Once Upon a Time, Misstresses, You Me Her, Saving Hope, and more.

Kerry Boyne
Born: Oct 9, 1987
Starred In: Presenter on Citv's Scrambled

Lacrae Moore
Born: Oct 9, 1979
Starred In: He's a Christian rapper who has starred in A Cross to Bear, Believe Me, Superfly, Breakthrough, and more.
Holy Man
Synopsis: Ricky Hayman (Jeff Goldblum), an executive at a home shopping network, is on the verge of losing his job. Sales are down under his leadership, and his boss wants to replace him with his rival, Kate Newell (Kelly Preston). But then Ricky meets an interesting man named G (Eddie Murphy). On a whim, he puts G on camera, and sales begin skyrocketing. But, when the job starts to take its toll on G's formerly enlightened demeanor, Ricky begins to question whether he has done the right thing.
Release Date: Oct 9,1998
Jumping Jack Flash
Synopsis: Terry Doolittle (Whoopi Goldberg) works with computers in a bank office. She routinely talks with others via her computer, but one day she connects with a mysterious user by the name of Jumpin' Jack Flash (Jonathan Pryce). It takes her a while to decode his message, but Terry figures out that Jack is a British secret agent trapped behind enemy lines. Terry agrees to help him, but her activities attract the attention of the KGB, who want to know Jack's real identity — and will kill to get it.
Release Date: Oct 9, 1986
Good Hair
Synopsis: Prompted by a question from his young daughter, comic Chris Rock sets out to explore the importance of hair in black culture. Rock interviews celebrities such as Ice-T and Raven Symone, and visits hair salons, stylist competitions and even an Indian temple to learn about hair culture.
Release Date: Oct 9, 2009
Big Stone Gap
Synopsis: A single middle-aged woman who has lived her whole life in a small Virginia mining town uncovers a family secret that alters her profoundly.
Release Date: Oct 9, 2014
Soulja Boy: The Movie
Synopsis: The life, music and career of one of the world's most successful music stars.
Release Date: Oct 9,